Course Catalogue
To register for courses, you need to
Log In
.
Want to:
* Improve your reading and language skills?
* Grow your vocabulary?
* Expand your general knowledge?
* Earn certificates?
* Stretch your mind?
Well, you can! FunDza's courses are based on exciting local stories, poems that explore topics ranging from slay queens to similes… What's more – they're FREE!
For each course you complete for which you get 50% or more on average, you will receive a 'Certificate of Completion' and – if you score more than 75% on average (unless otherwise stated for a specific course) – you'll get a 'Certificate of Excellence'. Download your certificate from your profile once you have successfully completed it.
You must be logged in to do courses. Click here to log in/create your FunDza profile.
Need help? Access a Courses Help Manual or download it here.
And, if you don't want to do a course, there's always lots to read! Check out the latest content from our home page or browse in our library!
Read about inspiring individuals in this collection of articles that feature entrepreneurs, taxi-drivers, activists and scientists. Some are famous for their legacies, others changed things in just their own small worlds, but they all had an impact on the world around them in some way. (Course finishes 30 November. Certificates available for download upon successful course completion if you got above 50%.)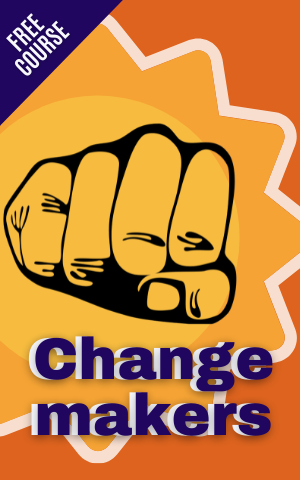 Course Competition: My Life, My Choice
This course competition explores those decisions young people make about their bodies, their clothes, and how they relate to each other. It promotes the rights of young women and men to make healthy choices for themselves and for the society we live in. 14 quizzes. Closes midnight 14 Novembeer 2021. Certificate available for download after completion. See competition page for more details.
Matric success - poetry
This course analyses the tools and techniques used in the 10 poems prescribed for grade 12 English as a First Additional Language. The descriptions and questions will deepen your understanding of these rich poems. Grade 12 learners who are studying poetry will find it particularly useful, but it will certainly develop all participants' appreciation of poetry. 10 quizzes. (Course ends 31 October. Certificates available for download upon successful course completion if you got above 50%.)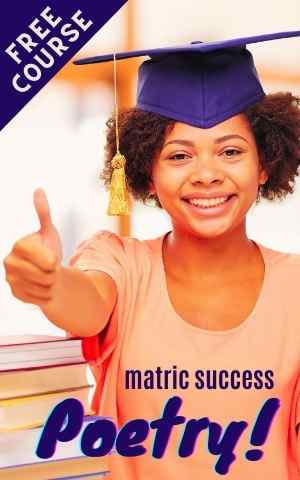 Own your destiny!
Ever dreamed of starting your own business? Then this course is for you! It takes you through the process and supports you all the way, giving practical tips and examples. 9 quizzes. (Course ends 30 November 2021. Certificates available for download upon successful course completion.) NB: If you complete this course successfully, you'll be invited to sign up for a private course - to submit your business plan - and with the chance of winning seed investment of R5,000! (Terms and conditions apply. This option is ONLY available to successful completers of the "Own your destiny!" course.)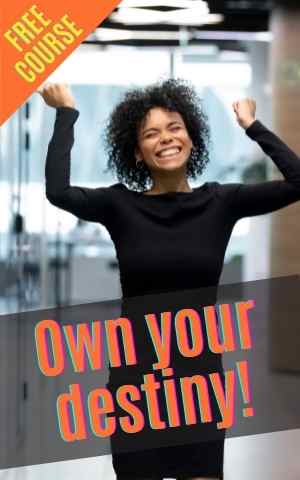 Permanent Course: Better than a pill
This is the first of our permanent courses that is ALWAYS ON! It explores the benefits of reading to show you that reading (on FunDza!) is not only enjoyable but is linked to a whole host of other benefits as well. 5 short quizzes.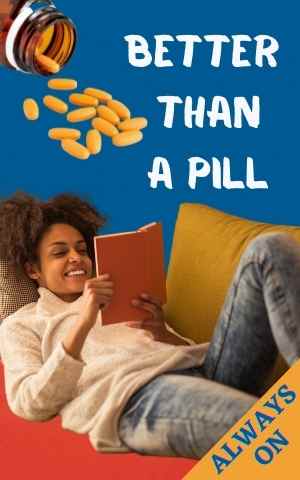 Pictures talk
This course focuses on visual literacy and how we are manipulated by advertisers. It is excellent exam revision for high school learners, but is also useful for all as it helps participants to become thoughtful and critical viewers of images in the media. 9 quizzes. (Course finishes 15 November. Certificates available for download upon successful course completion if you got above 50%.)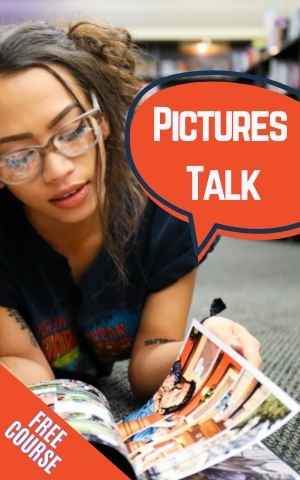 Need help? View our course FAQs.